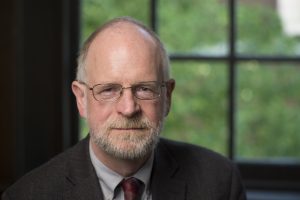 Welcome to the Fall 2019 issue of MechE Force! I am pleased to share with you a snapshot of our many activities and accomplishments in the last several months.
I'm happy to report that the department has several new initiatives this fall. We have made major efforts to strengthen our graduate student recruitment: last fall, alumni and member of the Department Advisory Committee, Professor Paul Neitzel (who recently retired from the faculty of the Georgia Institute of Technology) visited several universities to talk about our programs. Paul will continue his recruitment tour again this fall. We are also strengthening our on-campus MSE program to ensure that student experience is of the highest quality possible, with opportunities to work with our faculty in ways not possible in on-line degree programs. Recently, we have started to re-examine our undergraduate curriculum, with the goal of aligning course offerings with the research strengths of our faculty. We're also focusing efforts on building more fruitful relationships with our alumni and industry partners. And, of course, we will continue to do what we do best: carry out research that defines the state-of-the-art and educate the next generation of mechanical engineers.
I look forward to keeping you posted on all the remarkable endeavors of our students, faculty, and alumni. I also invite you to explore our website, as it is constantly being updated with the latest news and information. If you'd prefer a more interactive experience, our Facebook and Twitter pages are a great place to learn about upcoming events, view photos, and interact with other Mechanical Engineering students, alumni, and friends.
As you read about our recent activities, please know that we are eager to hear from you as well. Feel free to email us at mech_eng@jhu.edu, call 410-516-6782, or even mail a letter to the Department of Mechanical Engineering, 223 Latrobe Hall, Johns Hopkins University, 3400 North Charles Street, Baltimore, MD 21218.
Best Regards,
Gretar Tryggvason
Department Head and Charles A. Miller, Jr. Distinguished Professor
Department of Mechanical Engineering