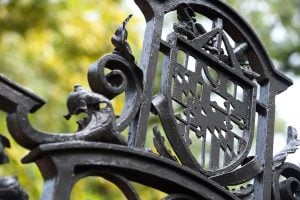 In 2020, 41 Discovery Awards were given to interdisciplinary faculty teams across eleven units of Johns Hopkins. From utilizing machine learning to optimize stroke critical care to tackling CO2 emissions to addressing food insecurity, these Discovery Awards are solving complex problems and expanding the horizons of knowledge.
Altogether, the winning project teams—chosen from 274 proposals—include 136 individuals representing 11 Johns Hopkins entities. Two awarded projects include faculty from the Department of Mechanical Engineering:
Development of a Fluidic-based Approach for Purifying Human Stem Cell-derived Retinal Cells for Retinal Transplantation– *Claire Hur (Engineering) & Donald Zack (Medicine)
Decoding the Role of Gastric Biomechanics in Diabetes, Obesity, and Nutrition– *Rui Ni (Engineering), *Rajat Mittal (Engineering), Pankaj Jay Pasricha (Medicine), Jung-Hee Seo (Engineering), Michael Schweitzer (Medicine) & Jason Villano (Medicine)
Adapted from The Hub. View the full list of award recipients on the Office of Research website.