Senior Daniel Zanko wins Matthew Isakowitz Fellowship
February 25, 2019
Daniel Zanko, a Johns Hopkins senior studying mechanical and aerospace engineering, is one of 25 individuals selected for the 2019 Matthew Isakowitz Fellowship Program, a summer internship and executive mentorship program inspiring the next generation of commercial spaceflight leaders.
The highly-selective program, now in its second year, pairs 25 exceptional college juniors, seniors, and graduate students pursuing aerospace careers with paid internships at cutting-edge commercial space companies. Fellows also receive one-on-one mentorship from aerospace industry executives for a full year. The program culminates in a two-day summit during which the Fellows will network with leaders in industry, visit space start-ups, and develop entrepreneurial skills.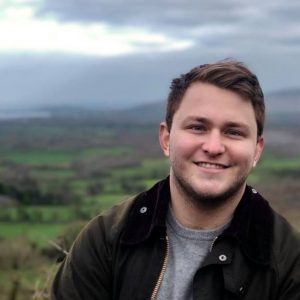 This summer, Zanko will complete an internship with The Spaceship Company, Virgin Galactic's aerospace-system manufacturing organization located in Mojave, California. There, he will have the opportunity to play a role in the design, development, and delivery of the world's first fleet of commercial spaceships.
Zanko says he is honored to receive a fellowship that allows him to work at the forefront of exploring the space frontier.
"I'm looking forward to connecting with and working alongside individuals who are similarly passionate about opening up public access to space travel," said Zanko. "There are many technical and economic challenges that stand in the way of making public spaceflight a reality. This fellowship offers an unprecedented pipeline, through internships and mentorship, that will enable us to make real progress toward that goal."
Outside of his coursework, Zanko is an active member of the AstroJays, JHU's rocketry team. He leads the team's hybrid engine development program and is currently preparing to compete at the 2019 Spaceport America Cup. Zanko previously interned at JHU's Applied Physics Laboratory and the Raytheon Company, where he conducted structural analysis of aerospace flight hardware.
Zanko plans to pursue his master's degree in mechanical engineering at Johns Hopkins after his graduation in May. After that, he will continue to pursue his passion for all things space.
"Commercial spaceflight is a critical next step in humankind's journey. And I'm excited to be part of the journey to venture further out among the stars," said Zanko.